Mango, Mint & Coconut Smoothie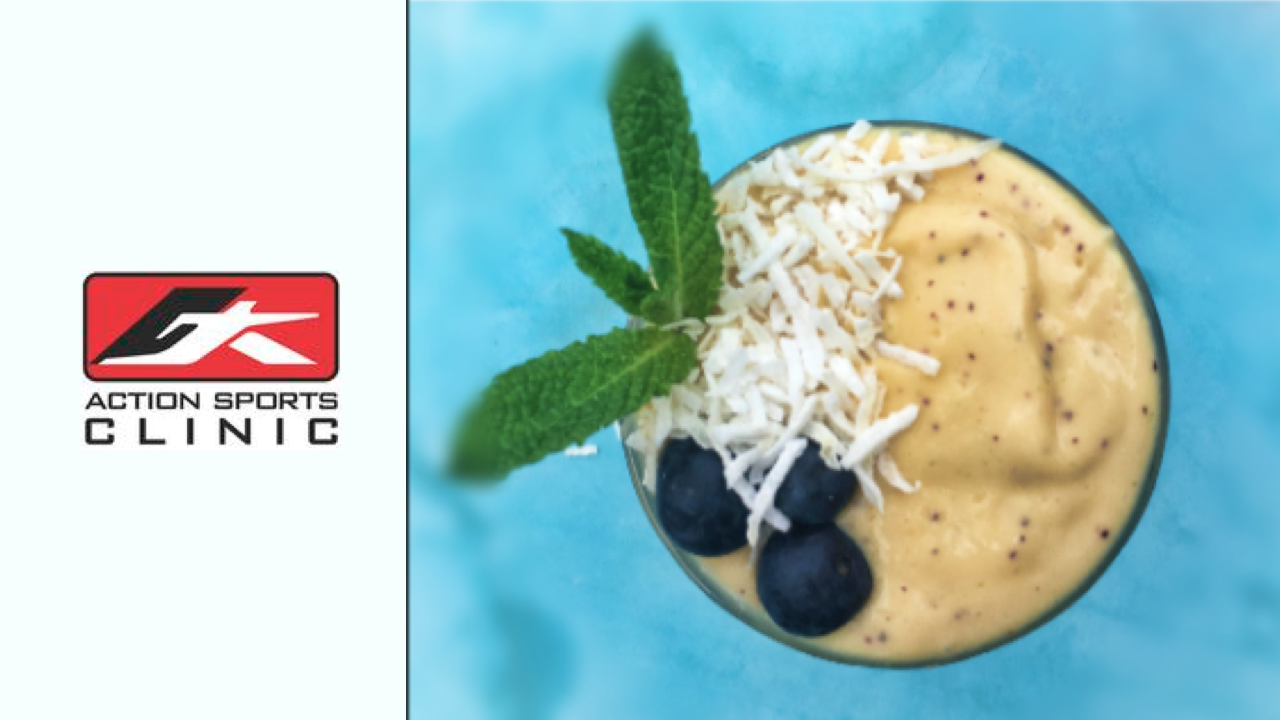 Ingredients:
2 Fresh Mangoes
3-4 Fresh Mint Leaves
½ Cup of Blueberries
¼ Shredded Coconut
½ Cup Natural Yoghurt
2 Tsp. Honey
½ Cup Milk or Ice
Instructions
1. Remove the skin and seed of the mangoes and place in a blender. Add mint,
blueberries, honey, coconut and yoghurt and blend all ingredients together for
60 seconds.
2. Check consistency of the smoothie and add either ice to thicken or milk to
thin the mixture to your preference.
Garnish with mint, serves 2 people.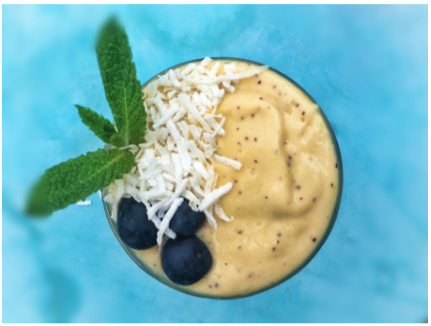 More From The Blog
The latest news, commentary and recipes from the team at Action Sports Clinic.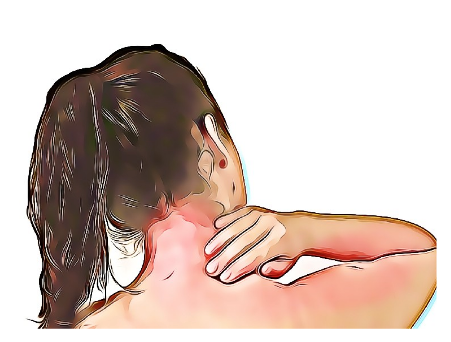 Referred pain is the term used when pain is felt at a different location to the source that is sending the pain signal. There are many kinds of referred pain, and some are easier to explain than others.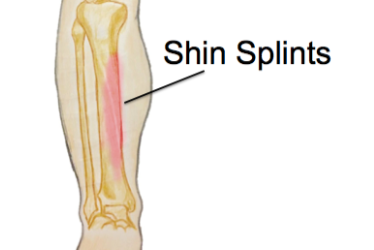 As running is a repetitive impact activity, most running injuries develop slowly and can be challenging to treat. Here are three of the most common conditions faced by runners.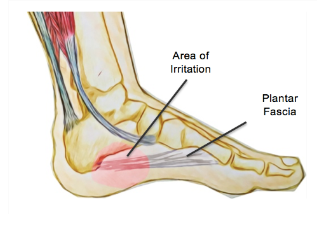 Plantar fasciitis is a common condition of the foot and heel affecting both athletes and members of the general public | Action Sports Clinic
Billy Wu ⭐⭐⭐⭐⭐
Awesome physiotherapists. Have my long-term health in mind when offering treatment plans. Very patient in explaining my issues. Great support staff, responsive to schedule changes and inquiries.
Jen Scheerschmidt ⭐⭐⭐⭐⭐
Initial Assessment went well. Office was busy but staff were attentive and on the ball. Dr. Rennick was gentle and adjusted my back well. I will be back for another appointment.
Morgan Tarves ⭐⭐⭐⭐⭐
I attend Action Sports Clinic to see my physiotherapist – Darra. Darra is very knowledgeable, attentive, and truly knows his sports medicine. I would highly recommend Darra to anyone who has a sports injury or is in need of physiotherapy. The front desk staff are very friendly and helpful, and are able to answer all of my questions.
David Langille ⭐⭐⭐⭐⭐
I've been seeing Shawn and the Action team since 2012 for my sports therapy needs and I'm better for it! Treatment and pro-tips (including video feedback on movement coaching) from someone who is client focused and active makes all the difference.
Cameron Belisle-O'Donnell ⭐⭐⭐⭐⭐
I've had an excellent experience having some physio work done on my shoulder. Shawn and his team are experts at what they do. They're friendly, punctual, and down to earth. I would highly recommend them!
David MacIntyre ⭐⭐⭐⭐⭐
Excellent place for physio. Jeannine fixed up my back. Help with improve my form on exercises. Highly recommend.
Frequently Asked Questions
What services do you offer?
We specialize in the practice of Sports Medicine and provide services related to Sports Therapy, Chiropractic Care, Physical Therapy, Massage as well as off the shelf and custom Prosthetics & Orthotics.
Do I need an appointment?
Yes! We take pride in personal service and being very accomodating. Please click any of our Appointment Buttons and submit your information, we will be in touch to confirm your date and time.
Where is your office located?
We are located in downtown Calgary at 639 – 5th Ave SW – Suite 130. Easy street access right across 5th Avenue from Tim Hortons. Limited customer parking available at rear of building.
What are the office hours?
We are open Monday – Friday from 7:00 am until 5:00 pm.
Do I need a referral from my physician?
No, a referral is not required to schedule an appointment.
Do you provide custom brace solutions?
Yes, Dr. Rennick is qualified by the world's top orthoepedic brands to develop custom bracing solutions for many conditions.
What Brands does Action Sports Clinic Carry?
We carry brands from the worlds top manufacturers including Donjoy, Össur, CTi, Bauerfeind, Thuasne and more.
Get in Touch
Open Hours
Monday
         9
:00 am - 5:00 pm
Tuesday
         9
:00 am - 5:00 pm
Wednesday
   9
:00 am - 5:00 pm
Thursday
       9
:00 am - 5:00 pm
Friday
            9
:00 am - 5:00 pm