Knee Braces Calgary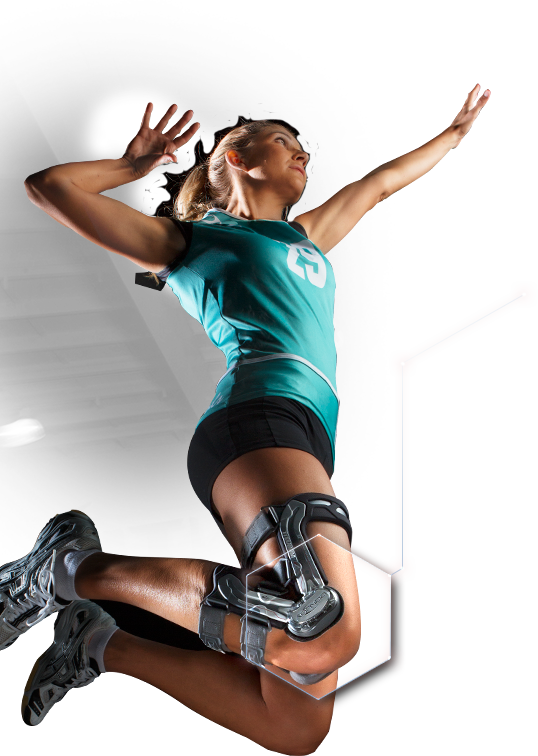 At Action Sports Clinic, our mission is to keep you moving!
For 15 years we have been providing the highest quality Orthopaedic braces for joint related conditions. 
Partnering with leading companies such as Össur/CTi and Donjoy, we have access to the best Sports Medicine and Orthopaedic products in the world. 
We carry a brand range of both custom and off-the-shelf knee bracing solutions.
Knee braces fall into two broad categories:  Ligament stabilization braces and Osteoarthritis Unloader braces.
Ligament stabilization
After injuring the ligaments of the knee, such as Hyperextension; Moderate to severe ACL or PCL instabilities; ACL/PCL instabilities combined (CI); MCL/LCL instabilities; ACL or PCL reconstruction; the knee will often feel unstable.  In spite of good rehabilitation, these conditions can persist and may benefit from increased AP and ML stability around the knee.  Knee braces provide a static support system consisting of a rigid frame that will hold the bones in proper alignment and provide high level of control to prevent displacement.
Read More on Ligament Stabalization Braces
Knee Braces Calgary
Osteoarthritis (OA) Unloader Braces
Unloader knee braces biomechanically address knee OA pain by creating more space between the bones of the knee joint. The engineering behind the brace's design is intended to apply a gentle force to reduce pressure on the sensitive bony surfaces of the knee reducing pain and allowing increased mobility.
Read More on Osteoarthritis Knee Braces
Knee Braces Calgary
Click or Call (403) 263-2225