Google Reviews
Jerry Callaghan

Action Sports is top notch. Dr. Sean Rennick and his staff were instrumental in my recovery from distal biceps surgery. From my initial consultation with Shawn through every stage of my recovery I was always informed and encouraged. The atmosphere at Action Sports is fully professional and courteous. I recommend them highly.


2019-02-21T12:33:35+00:00

Action Sports is top notch. Dr. Sean Rennick and his staff were instrumental in my recovery from distal biceps surgery. From my initial consultation with Shawn through every stage of my recovery I was always informed and encouraged. The atmosphere at Action Sports is fully professional and courteous. I recommend them highly.

https://actionsportsclinic.ca/testimonials/jerry-callaghan/

Cameron Belisle-O'Donnell

I've had an excellent experience having some physio work done on my shoulder. Shawn and his team are experts at what they do. They're friendly, punctual, and down to earth. I would highly recommend them!

2019-02-21T14:01:23+00:00

I've had an excellent experience having some physio work done on my shoulder. Shawn and his team are experts at what they do. They're friendly, punctual, and down to earth. I would highly recommend them!

https://actionsportsclinic.ca/testimonials/cameron-belisle-odonnell/

Christine Colbert

Frank, Jeannine and Ti are the most genuinely caring team I have worked with. I have spent years trying to find the best care possible for a variety of sports injuries, and it is Action Sports Clinic. They are punctual and always spend quality time with me. They were there for me for an after hours emergency when the rest of the health care system let me down. I cannot thank you enough for your awesome care!!! I know I am going to get through this new injury with the best team out there!

2019-02-21T14:03:17+00:00

Frank, Jeannine and Ti are the most genuinely caring team I have worked with. I have spent years trying to find the best care possible for a variety of sports injuries, and it is Action Sports Clinic. They are punctual and always spend quality time with me. They were there for me for an after hours emergency when the rest of the health care system let me down. I cannot thank you enough for your awesome care!!! I know I am going to get through this new injury with the best team out there!

https://actionsportsclinic.ca/testimonials/christine-colbert/

Scottie Breaux

I was tired of living with a sore knee, it had been slowing me down for quite a while. New Knee Brace from Action Sports Clinic changed everything! Carbon Fiber is super cool too. Highly recommend this team.

2019-02-21T14:42:18+00:00

I was tired of living with a sore knee, it had been slowing me down for quite a while. New Knee Brace from Action Sports Clinic changed everything! Carbon Fiber is super cool too. Highly recommend this team.

https://actionsportsclinic.ca/testimonials/scottie-breaux/

Dave Skode

I've been going to action sports clinic for over two decades on and off over the years and unlike the stereotypical chiropractor Shawn always shows me ways to stretch and exercises on how to avoid seeing him. I would not hesitate to recommend the services of action sports clinic.

2019-02-21T14:52:14+00:00

I've been going to action sports clinic for over two decades on and off over the years and unlike the stereotypical chiropractor Shawn always shows me ways to stretch and exercises on how to avoid seeing him. I would not hesitate to recommend the services of action sports clinic.

https://actionsportsclinic.ca/testimonials/dave-skode/

Mary Lynne Martens

Went in to get fitted for an ankle brace - Dr. Shawn was awesome and answered all of my questions with caring and understanding!

2019-02-25T10:52:49+00:00

Went in to get fitted for an ankle brace - Dr. Shawn was awesome and answered all of my questions with caring and understanding!

https://actionsportsclinic.ca/testimonials/mary-lynne-martens/

Chris Rockwell

Went in for an elbow brace for rodeo, they had to order it in. Took a day to come in. Turned out to be the wrong size but had no problems exchanging it. Very friendly staff and helpful. Will be going back here and will recommend for any brace and medical support products!

2019-02-25T11:59:12+00:00

Went in for an elbow brace for rodeo, they had to order it in. Took a day to come in. Turned out to be the wrong size but had no problems exchanging it. Very friendly staff and helpful. Will be going back here and will recommend for any brace and medical support products!

https://actionsportsclinic.ca/testimonials/chris-rockwell/

David Langille

I've been seeing Shawn and the Action team since 2012 for my sports therapy needs and I'm better for it! Treatment and pro-tips (including video feedback on movement coaching) from someone who is client focused and active makes all the difference.

2019-02-25T10:50:38+00:00

I've been seeing Shawn and the Action team since 2012 for my sports therapy needs and I'm better for it! Treatment and pro-tips (including video feedback on movement coaching) from someone who is client focused and active makes all the difference.

https://actionsportsclinic.ca/testimonials/david-langille/

Kristen Roberts

Such amazing service! I felt so welcomed and taken care of. If you're looking for an amazing physiotherapist, ask for Jeannine. She's so nice and is VERY good at what she does! Overall a wonderful experience with a terrible injury.

2019-02-25T11:59:39+00:00

Such amazing service! I felt so welcomed and taken care of. If you're looking for an amazing physiotherapist, ask for Jeannine. She's so nice and is VERY good at what she does! Overall a wonderful experience with a terrible injury.

https://actionsportsclinic.ca/testimonials/kristen-roberts/

Robert Leeds

Awesomeness, is the one word I use to describe the Action Sports Clinic team. They help mend me up when I don't keep the rubber side down, go whisky throttle and when crashing into trees in winter and summer.

2019-02-25T12:00:06+00:00

Awesomeness, is the one word I use to describe the Action Sports Clinic team. They help mend me up when I don't keep the rubber side down, go whisky throttle and when crashing into trees in winter and summer.

https://actionsportsclinic.ca/testimonials/robert-leeds/

Garn Morris

Some of the best staff that "actually" do care that you are improving health wise. They take the time and effort to get you back up and running.

2019-02-27T09:15:18+00:00

Some of the best staff that "actually" do care that you are improving health wise. They take the time and effort to get you back up and running.

https://actionsportsclinic.ca/testimonials/garn-morris/

Chad Ford

Knowledgeable, friendly and intuitive staff. Allison is the best physio I've worked with and Dr Sean is a natural healer.

2019-02-27T09:16:44+00:00

Knowledgeable, friendly and intuitive staff. Allison is the best physio I've worked with and Dr Sean is a natural healer.

https://actionsportsclinic.ca/testimonials/chad-ford/

Jen Scheerschmidt

Initial Assessment went well. Office was busy but staff were attentive and on the ball. Dr. Rennick was gentle and adjusted my back well. I will be back for another appointment.

2019-03-06T11:58:57+00:00

Initial Assessment went well. Office was busy but staff were attentive and on the ball. Dr. Rennick was gentle and adjusted my back well. I will be back for another appointment.

https://actionsportsclinic.ca/testimonials/jen-scheerschmidt/

Morgan Tarves

I attend Action Sports Clinic to see my physiotherapist - Darra. Darra is very knowledgeable, attentive, and truly knows his sports medicine. I would highly recommend Darra to anyone who has a sports injury or is in need of physiotherapy.
The front desk staff are very friendly and helpful, and are able to answer all of my questions.

2019-03-06T12:00:15+00:00

I attend Action Sports Clinic to see my physiotherapist - Darra. Darra is very knowledgeable, attentive, and truly knows his sports medicine. I would highly recommend Darra to anyone who has a sports injury or is in need of physiotherapy. The front desk staff are very friendly and helpful, and are able to answer all of my questions.

https://actionsportsclinic.ca/testimonials/morgan-tarves/
Don't Let Knee Pain Slow You Down
With enthusiasm, one of our clients, Bill, shared this photo with us. He was struggling with osteoarthritis in his knee and considering surgery. We recommended that he try an unloader brace first. After 18 months, he reported back… He has climbed Mt. Temple, Mt. Garibaldi, hiked vigorously in South America, and Europe! His words: "it's just been amazing! I can hike and ski without pain now". Needless to say, by the looks of it, he's a happy camper.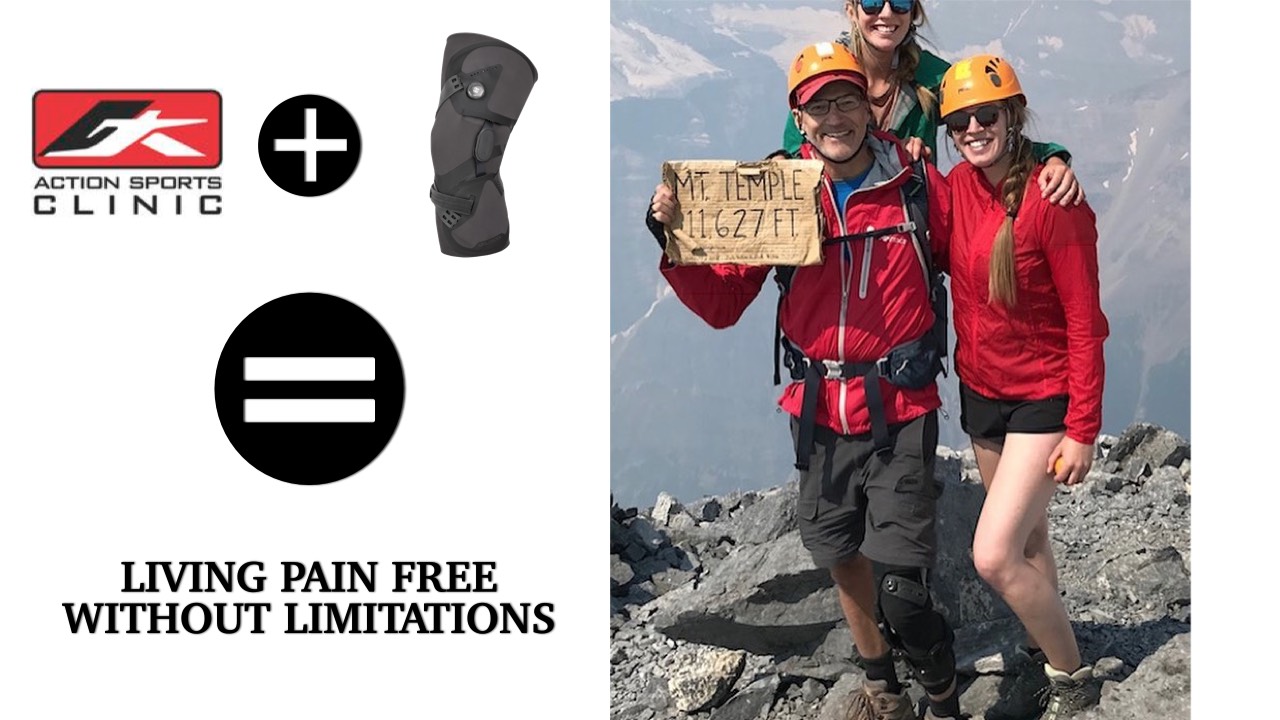 Action Sports Clinic – Downtown Calgary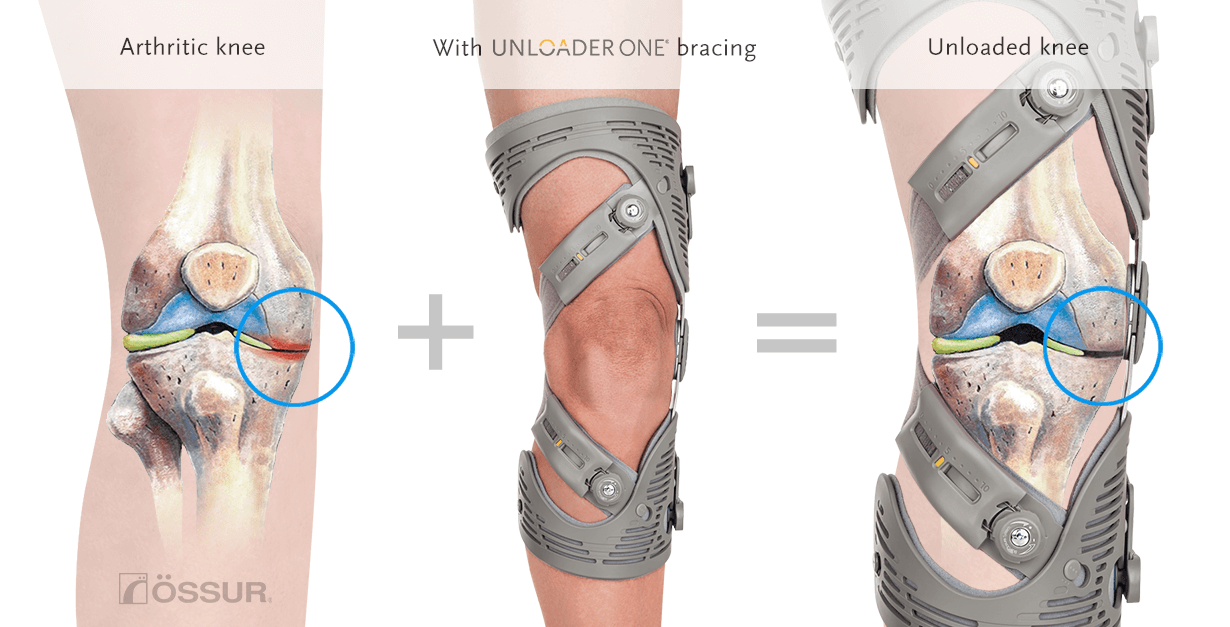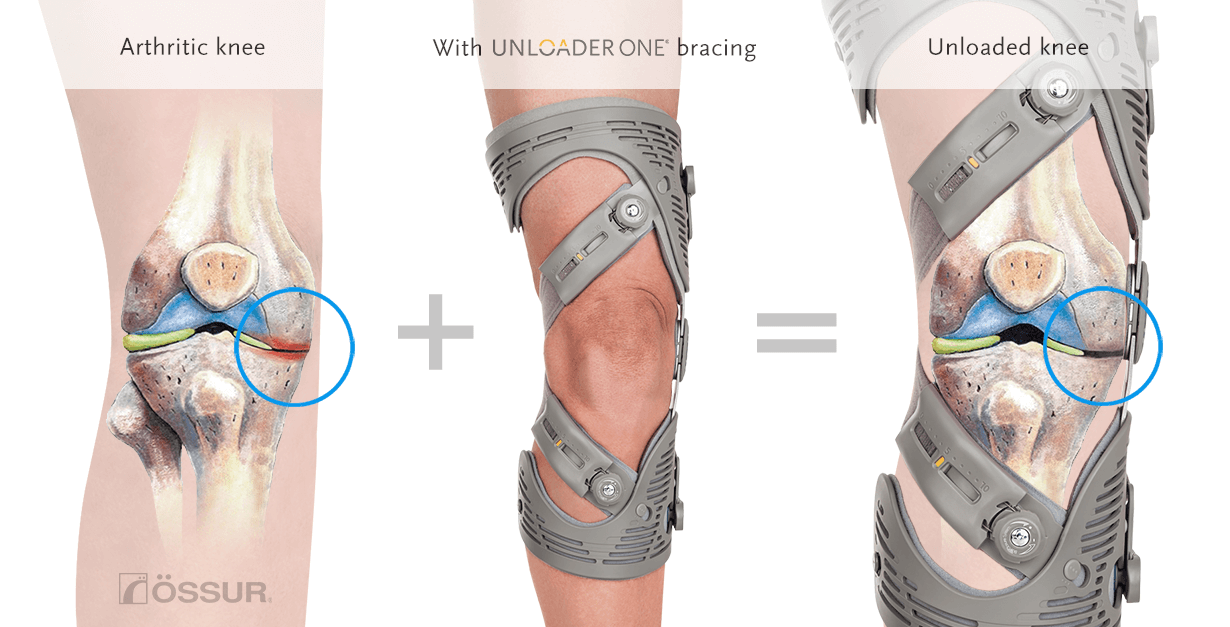 Life Without Limitations – Overcoming Osteoarthritis Knee Pain
Action Sports Clinic & Custom Knee Bracing Solutions for Osteoarthritis
When you have knee Osteoarthritis, you want a solution you can rely on. Take control of your knee pain quickly and easily. Then take that hiking trip, ride your bike or keep up with the kids. Choose Your adventure and Action Sports Clinic will support you every step of the way!
Learn More About Unloader Braces from Action Sports Clinic
Life is All About Adventure!
We are athletes ourselves…and we understand the needs of sports minded clients. We believe that participation in physical activity is an important part of health and vitality. The pursuit of dreams, setting goals, and the drive for personal achievement are all values we believe in and aspire to.
Learn More About our Clinic and Team of Practitioners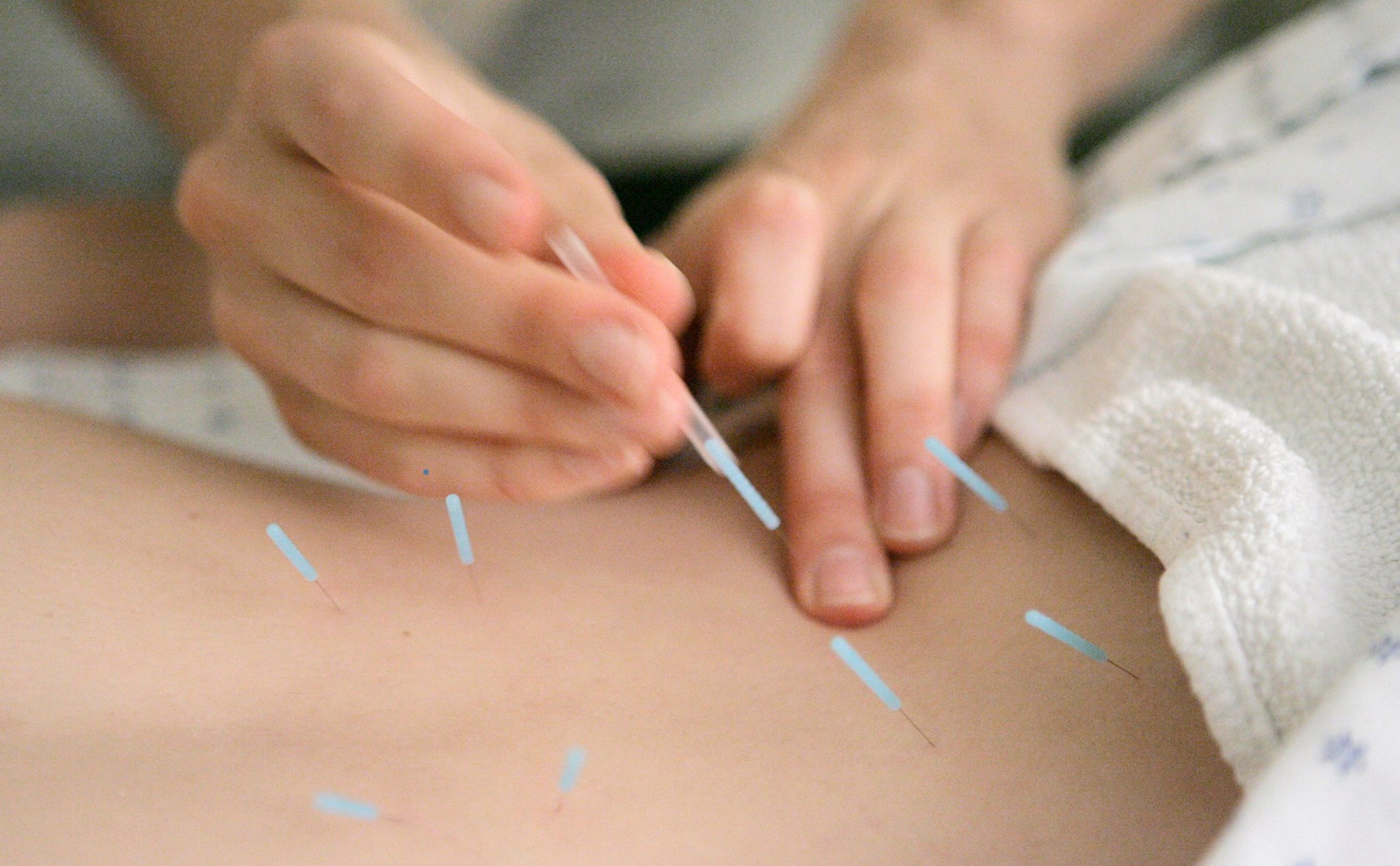 Dry Needling
Looking for pain relief? Consider dry needling. At Action Sports Clinic, we offer Gunn-IMS and Functional Dry Needling as part of our approach to helping you get over PAIN! Give us a call @ 403-263-2225 to book an appointment with one of our awesome physiotherapists!
Recovery is an Essential Component of Athletic Training
Effective recover from intense training is becoming the difference between success and failure in sport… Taking this 7 item questionnaire at the same time and day each week can help you monitor your perceived exertion and recovery efforts.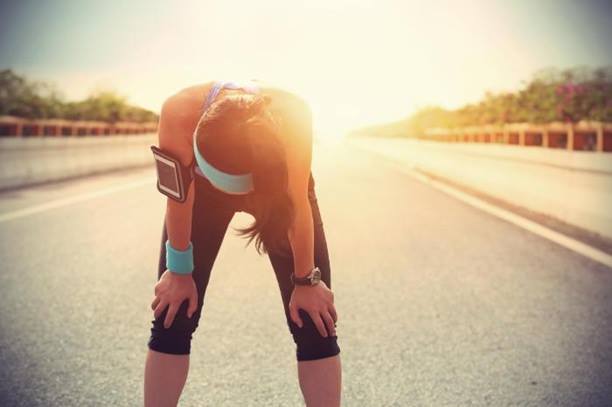 The Lower your scores are on an item over time, the more you need to pay attention to that aspect of your rest and recovery.
How much effort was required to complete my workouts las week?

(1 = Excessive effort to 5 = Hardly any effort)

How recovered did I feel prior to my workouts last week?

(1 = Still not recovered to 5 = Feel energized and recharged)

How successful was I at rest and recovery activities last week?

(1 = Not successful to 5 = Successful)

How well did I recover physically last week?

(1 = Never to 5 = Always)

How relaxed was I as I fell asleep in the last week?

(1 = Never to 5 = Always)

How much fun did I have last week?

(1 = Never to 5 = Always)

How convinced was I that I could achieve my goals during my training or sport last week?

(1 = Never to 5 = Always)
Action Sports Clinic (403) 263-2225