ORTHOPEDIC BRACING FROM BAUERFEIND
Whether you experience pain in the knees, back, hands, elbows or shoulders, Bauerfeind Train® braces are designed to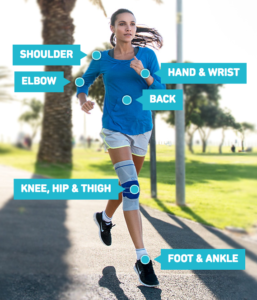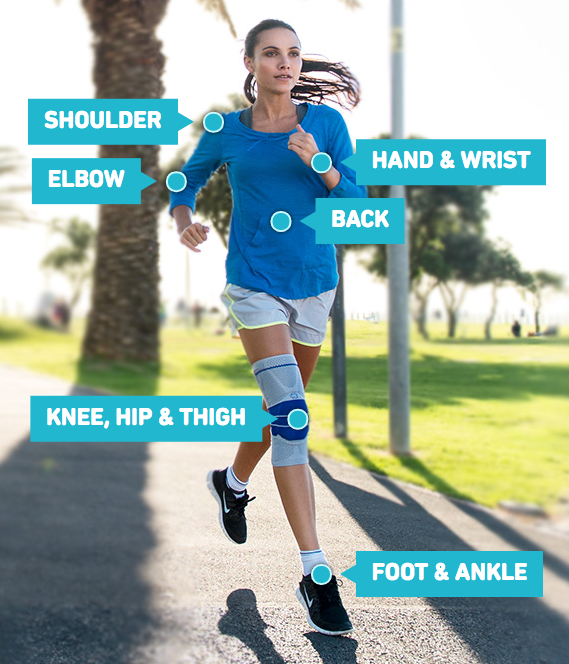 restore mobility and improve performance. They are made from an anatomically knitted breathable fabric with visco-elastic inserts. As the joint moves, they provide a therapeutic massage and stability. This stimulates the circulation and promotes the healing process.
Orthoses are used primarily to control, stabilize or immobilize a joint. Stabilizing orthoses from the Loc® product range provide relief and stabilization. Functional orthoses from the SecuTec® product range help to restore mobility. SofTec® multifunctional orthoses can be used as fixed or mobile supports, depending on your treatment plan.


 Action Sports Clinic Offers Custom Fit Knee Braces Designed Specifically to Manage and Reduce Your Knee Pain. We source the highest quality Orthopaedic Braces for joint related conditions from Worlds Best Manufactures.
Knee Therapy with Bauerfeind – The Right Treatment For Every Indication.
The new generation of orthopedic bracing with visco-elastic Omega pad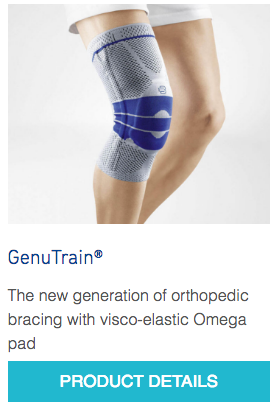 The new generation with visco-elastic Omega pad. If your knee feels weak, is swollen or painful, the GenuTrain knee brace can help you. It relieves pain, stabilizes the joint and helps to achieve faster mobilization. The GenuTrain is the original functional knee brace and has undergone continuous further development since it was launched onto the market in 1981. The new generation with the Omega pad, a new functional cushion around the kneecap, is once again setting new standards. Further improvements have been made to the brace, with the result that it is now better than ever at relieving pain and stabilizing the joint.
pain relief
secure hold for the knee joint
pressure relief for the kneecap and reduction in pain at the meniscus
anatomical fit and integrated donning aid
We carry the full line of Genutrain® orthopedic braces from Bauerfeind. Visit the Bauerfeind website then click to book your consultation appointment with Action Sports Clinic today!
Bauerfeind Genutrain Orthopedic Braces