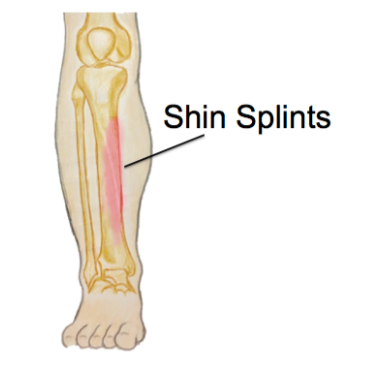 3 Injuries We See From Runners
Running is a great way to stay in shape, manage stress, and increase your overall wellbeing.
However, it's not without its drawbacks. While being a low-risk activity, there are a few injuries that commonly affect runners.
As running is a repetitive impact activity, most running injuries develop slowly and can be challenging to treat. Here are three of the most common conditions we treat with Physiotherapy Calgary.
1. Runner's Knee: 
 Runners's knee is a persistent pain on the inside of the knee caused by the dysfunctional
movement of the kneecap during movement.
The kneecap sits in a small groove at the centre
of the knee and glides smoothly up and down as the knee bends and straightens. If something causes the kneecap to move abnormally, the surface underneath can become damaged, irritated, and painful.
The pain might be mild to start with; however, left untreated, runner's knee can make running too painful to continue.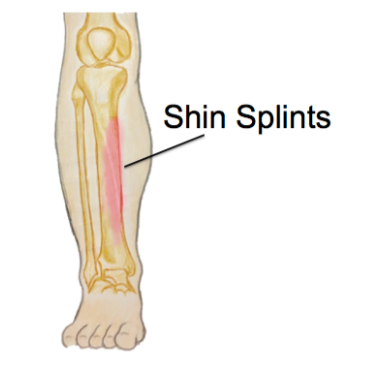 2. Shin Splints:
Shin splints is a common condition characterised by a recurring pain at the inside of the shin.
While the cause of this condition is not always clear, it is usually due to repeated stress where the calf muscles attach to the tibia (shin bone). Why this becomes painful is likely due to a combination of factors that can be identified by your physiotherapist to help you get back on track as soon as possible.
3. Achilles Tendonitis:
The Achilles tendon is the thick tendon at the back of the ankle that attaches to the calf muscles.
The amount of force that this tendon can absorb is impressive. It is vital in providing the propulsive force needed for running. If the stresses placed on the tendon exceed its strength, the tissues begin to breakdown and become painful.
Treatment is focussed on helping the healthy tendon tissues to strengthen and adapt to new forces while allowing the damaged tissue to heal and regenerate.
Disclaimer
None of the information in this newsletter is a replacement for proper medical advice. Always see a medical professional for advice on your individual condition.
More From The Blog
The latest news, commentary and recipes from the team at Action Sports Clinic.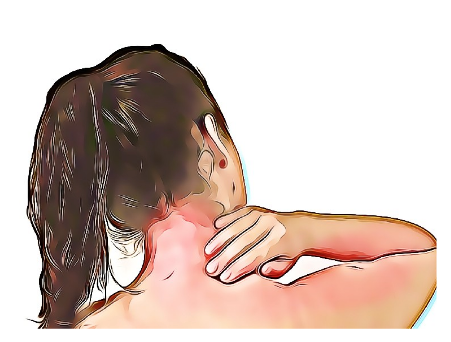 Referred pain is the term used when pain is felt at a different location to the source that is sending the pain signal. There are many kinds of referred pain, and some are easier to explain than others.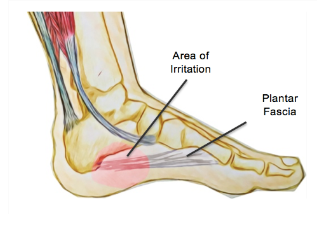 Plantar fasciitis is a common condition of the foot and heel affecting both athletes and members of the general public | Action Sports Clinic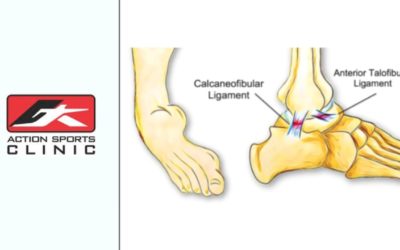 The primary causes of chronic ankle instability are ligament laxity, decreased muscle strength of the muscles surrounding the ankle and reduced proprioception.
Frequently Asked Questions
What services do you offer?
We specialize in the practice of Sports Medicine and provide services related to Sports Therapy, Chiropractic Care, Physical Therapy, Massage as well as off the shelf and custom Prosthetics & Orthotics.
Do I need an appointment?
Yes! We take pride in personal service and being very accomodating. Please click any of our Appointment Buttons and submit your information, we will be in touch to confirm your date and time.
Where is your office located?
We are located in downtown Calgary at 639 – 5th Ave SW – Suite 130. Easy street access right across 5th Avenue from Tim Hortons. Limited customer parking available at rear of building.
What are the office hours?
We are open Monday – Friday from 7:00 am until 5:00 pm.
Do I need a referral from my physician?
No, a referral is not required to schedule an appointment.
Do you provide custom brace solutions?
Yes, Dr. Rennick is qualified by the world's top orthoepedic brands to develop custom bracing solutions for many conditions.
What Brands does Action Sports Clinic Carry?
We carry brands from the worlds top manufacturers including Donjoy, Össur, CTi, Bauerfeind, Thuasne and more.
Get in Touch
Open Hours
Monday
          9
:00 am - 5:00 pm
Tuesday
         9
:00 am - 5:00 pm
Wednesday
   9
:00 am - 5:00 pm
Thursday
       9
:00 am - 5:00 pm
Friday
             9
:00 am - 5:00 pm