Bracing Solutions From Ossur & CTI
Ossur carries many great brands, their most widely recognized product line, CTI, offers OA Solutions to enhance quality of life and mobility for people living with Osteoarthritis.

Ossur also provides Action Sports Clinic with a comprehensive line of custom-made and off-the-shelf products for ankle, foot, knee, neck, spine and arm injuries as well.
OA Solutions
Backed by numerous clinical studies demonstrating its efficacy, Össur's Unloader® is the industry standard for osteoarthritis bracing. With medical guidelines requiring bracing and other conservative treatments prior to surgery, why not try a non-invasive, non-pharmacological, clinically-proven option first?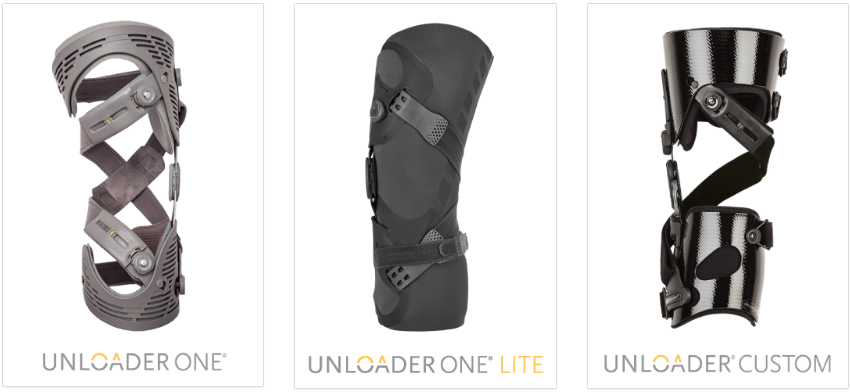 Injury Solutions
Össur injury solutions products have been built on decades of experience and are designed to enhance the healing process of bone and soft tissue injuries. Globally recognized, primarily under the brand names CTi®, Rebound®, Miami® and Innovator®, all of Össur Injury Solutions products have been developed to assist healing and improve people's quality of life.

CTi braces provide the ultimate combination of stabilization and protection of the knee joint. This truly custom-made brace uses Accutrac® hinges with extension stops to glide with the knee and breathable liners coated with bio-inert Össur® Sensil® Silicone to reduce migration and skin irritation. Reversible field-serviceable buckles and trimmable straps facilitate fast adjustments and customized fit. CTi custom braces are available in 3 models — Vapor, Standard and Pro Sport — and can be further customized with a variety of options, colors, designs and/or accessories.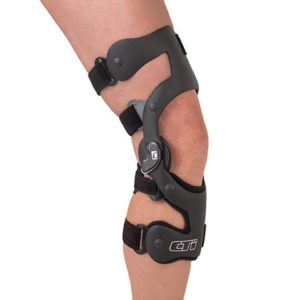 For knee conditions that may benefit from increased AP and ML stability around the knee, such as: ACL, MCL, LCL, PCL, rotary and combined instabilities
Vapor model for low to medium impact levels
Standard model for medium to high impact levels
Pro Sport model for highest impact levels


Action Sports Clinic Offers Custom Fit Knee Braces Designed Specifically to Manage and Reduce Your Knee Pain. We source the highest quality Orthopaedic Braces for joint related conditions from Worlds Best Manufactures.