Coconut and Date Bliss Balls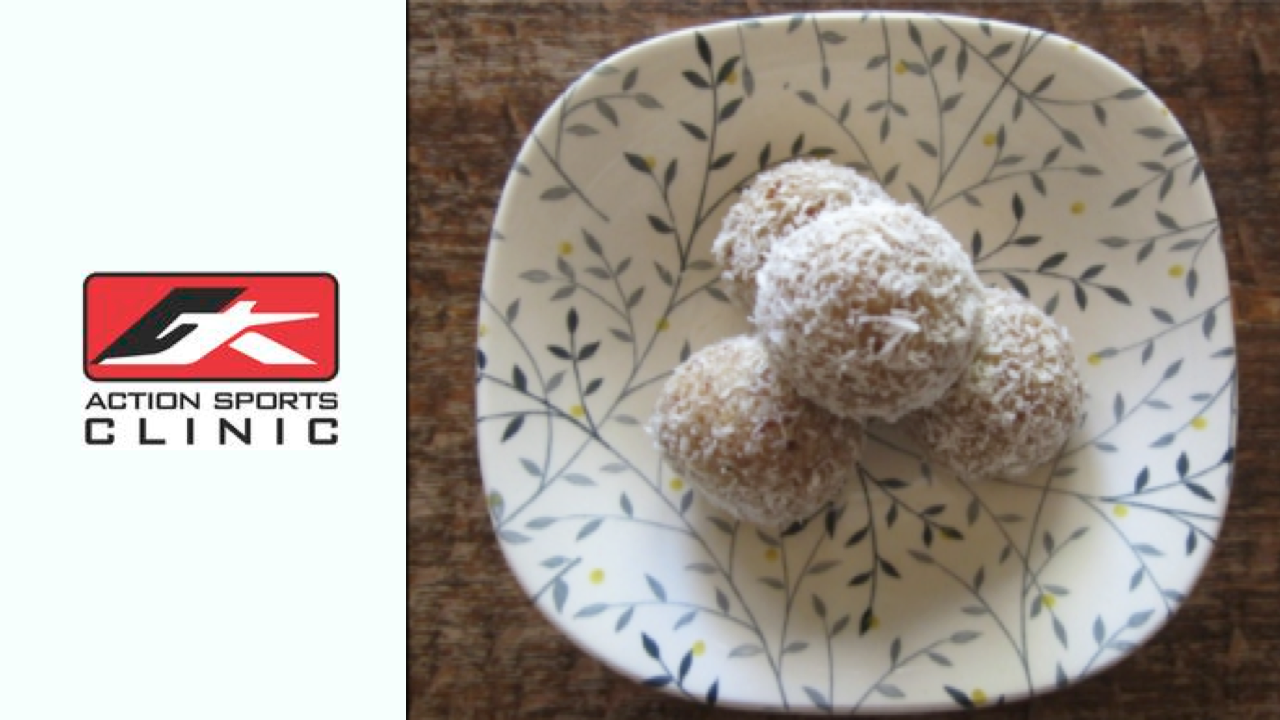 Ingredients:
1 cup Raw Almonds
¼ cup Coconut Flakes
¼ tsp. Vanilla Paste
5 Medjool Dates, pitted
½ tsp. Cinnamon
1 Tbsp. Water
1 Tbsp. Honey
1 tsp. Salt
Instructions:
Soak dates in a bowl of hot water ahead of time for at least an hour.
Combine almonds, coconut, cinnamon and salt into a food processor and
blend until small crumbs appear.
Remove dates from water and add to the food processor along with the rest
of the ingredients and blend for two more minutes.
When ingredients are mixed thoroughly, roll into balls and refrigerate to set.
Cover in coconut flakes if desired.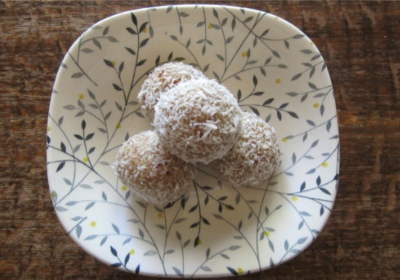 Frequently Asked Questions
What services do you offer?
We specialize in the practice of Sports Medicine and provide services related to Sports Therapy, Chiropractic Care, Physical Therapy, Massage as well as off the shelf and custom Prosthetics & Orthotics.
Do I need an appointment?
Yes! We take pride in personal service and being very accomodating. Please click any of our Appointment Buttons and submit your information, we will be in touch to confirm your date and time.
Where is your office located?
We are located in downtown Calgary at 639 – 5th Ave SW – Suite 130. Easy street access right across 5th Avenue from Tim Hortons. Limited customer parking available at rear of building.
What are the office hours?
We are open Monday – Friday from 7:00 am until 5:00 pm.
Do I need a referral from my physician?
No, a referral is not required to schedule an appointment.
Do you provide custom brace solutions?
Yes, Dr. Rennick is qualified by the world's top orthoepedic brands to develop custom bracing solutions for many conditions.
What Brands does Action Sports Clinic Carry?
We carry brands from the worlds top manufacturers including Donjoy, Össur, CTi, Bauerfeind, Thuasne and more.
Get in Touch
Open Hours
Monday
          9
:00 am - 5:00 pm
Tuesday
         9
:00 am - 5:00 pm
Wednesday
   9
:00 am - 5:00 pm
Thursday
       9
:00 am - 5:00 pm
Friday
             9
:00 am - 5:00 pm