Sports medicine, also known as sport and exercise medicine (SEM), is a branch of medicine that deals with physical fitness and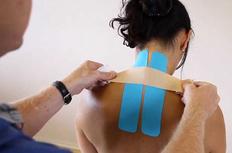 thetreatment and prevention of injuries related to sports and exercise.  As such, sports medicine is an area of medical practice concerned with the treatment of injuries resulting from athletic activities. A physician practicing sports medicine focuses on sports-related medical services.
At Action Sports Clinic, the sports medicine physician is integrated into our team, providing a variety of roles, including general sports medical treatment and direct consultation with patients and other members of the clinical team.  As an expert in providing care for orthopaedic and sports injuries, often we utilize these specialized services to provide advanced levels of triage and care as deemed necessary.
Under the umbrella of sports medicine practice at ASC, we can provide advanced injection therapeutics such as Platelet Rich Plasma (PRP), Prolotherapy, general pain management, and referral service to other health care practitioners in our region.  Feel free to ask about any of the specialty services offered by out sports medicine specialist at Action Sports Clinic.