Haloumi, Blueberry and Watermelon Salad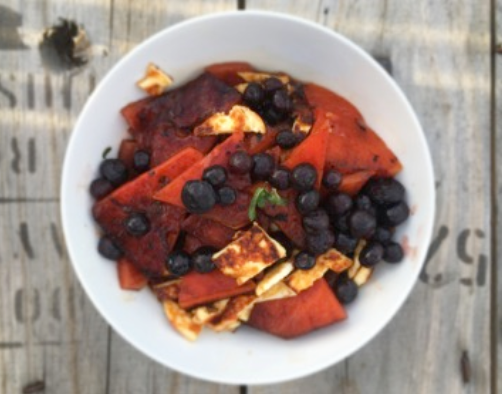 Ingredients
200g Fresh Haloumi
¼ Seedless Watermelon
100g Fresh Blueberries
1 Handful of Fresh Mint Leaves
2 Tbsp. Olive Oil
1 Tbsp. Balsamic Glaze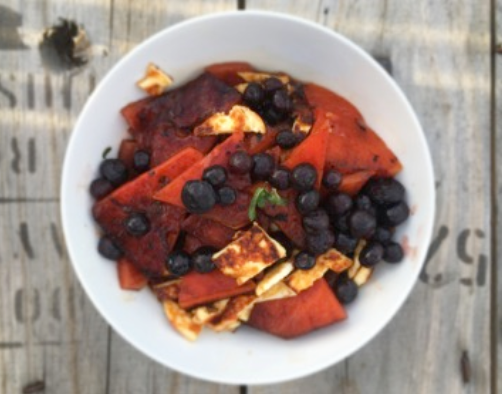 Instructions
1. Place a frying pan on medium heat and add 1 Tbsp. of olive oil. Chop haloumi into thin slices and place on frying pan. Cook for 2-3 minutes and then turn. Haloumi pieces should be lightly browned and crispy on either side.
2. Cut watermelon into large slices, removing skin and seeds. Increase heat to high and add watermelon pieces to frying pan. Drizzle watermelon pieces with balsamic vinegar and cook either side for 1-2 minutes. Remove from heat, add blueberries to pan and cook until soft.
3. Mix all cooked ingredients together gently in a large mixing bowl, drain excess liquid and allow to cool.
Garnish with mint and serve as a healthy side dish.
Frequently Asked Questions
What services do you offer?
We specialize in the practice of Sports Medicine and provide services related to Sports Therapy, Chiropractic Care, Physical Therapy, Massage as well as off the shelf and custom Prosthetics & Orthotics.
Do I need an appointment?
Yes! We take pride in personal service and being very accomodating. Please click any of our Appointment Buttons and submit your information, we will be in touch to confirm your date and time.
Where is your office located?
We are located in downtown Calgary at 639 – 5th Ave SW – Suite 130. Easy street access right across 5th Avenue from Tim Hortons. Limited customer parking available at rear of building.
What are the office hours?
We are open Monday – Friday from 7:00 am until 5:00 pm.
Do I need a referral from my physician?
No, a referral is not required to schedule an appointment.
Do you provide custom brace solutions?
Yes, Dr. Rennick is qualified by the world's top orthoepedic brands to develop custom bracing solutions for many conditions.
What Brands does Action Sports Clinic Carry?
We carry brands from the worlds top manufacturers including Donjoy, Össur, CTi, Bauerfeind, Thuasne and more.
Get in Touch
Open Hours
Monday
7:00 am - 5:00 pm
Tuesday
7:00 am - 5:00 pm
Wednesday
7:00 am - 5:00 pm
Thursday
7:00 am - 5:00 pm
Friday
7:00 am - 5:00 pm