Massage Therapist – B.H.Kin., RMT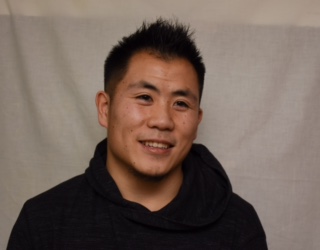 Darren graduated from the massage therapy program at Mount Royal University in 2009,
then completed with a bachelors degree in Human Kinetics at the University of British
Columbia in 2016.
He has been a member of good standings with the NHPC since 2009 and has 2200 hours of massage training.
Darren specializes in deep-tissue therapeutic massage, sports massage and orthopaedic massage. He has also been trained in Active Release Technique (full body).
He incorporates his diverse technical specialties along with the academic knowledge of human
kinetics (science of human movement) into his treatment approach.
On his spare time, Darren enjoys expressing himself through movement via breakdancing,
freerunning (parkour), and martial arts. He also enjoys snowboarding/skiing, hiking in the
mountains, and exploring new places.
Professional Memberships & Highlights:
 Natural Health Practitioners of Canada Association (2,200 hour equivalent in
massage therapy)
 Orthopaedic Massage Certified
 Active Release Techniques Trained
Click or Call (403) 263-2225