Physiotherapy Calgary Downtown
Conveniently located at Suite 130, 639 – 5th Ave S.W. with easy street or Plus 15 access.
We are a full service Chiropractic and Sports Therapy Center of Excellence. We are athletes ourselves and understand the need of sports minded clients.
Physiotherapy is a health care profession which provides services to individuals in order to develop, maintain and restore maximum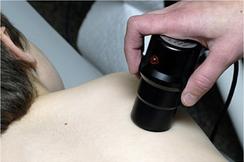 movement and functional ability throughout life. This includes providing services in circumstances where movement and function are threatened by aging, injury, disease or environmental factors.


Physiotherapy Calgary Downtown
Physiotherapy is concerned with identifying and maximizing quality of life and movement potential within the spheres of promotion, prevention, treatment/intervention, habilitation and rehabilitation. This encompasses physical, psychological, emotional, and social well being. It involves the interaction between physical therapist (PT), patients/clients, other health professionals, families, care givers, and communities in a process where movement potential is assessed and goals are agreed upon, using knowledge and skills unique to physical therapists.
PT's utilize an individual's history and physical examination to arrive at a diagnosis and establish a management plan, and when necessary, incorporate the results of laboratory and imaging studies.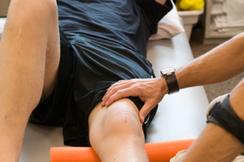 Physiotherapy has many specialties including cardiopulmonary, geriatrics, neurologic, orthopaedic and pediatrics to name some of the more common areas. At Action Sports Clinic we incorporate physiotherapy across most patient conditions, it's not uncommon for you to go home with some exercises that will help speed up your healing process. We have a fully equipped floor space full of balance balls, wobble boards, free weights and cable machines to name a few, we use all of these things to treat a variety of conditions.
We have a talented and passionate team of Physiotherapists on staff focused on your Health in Action. Click or Call Today!