Sports Medicine
Action Sports Clinic – Your Sports Medicine Center For Excellence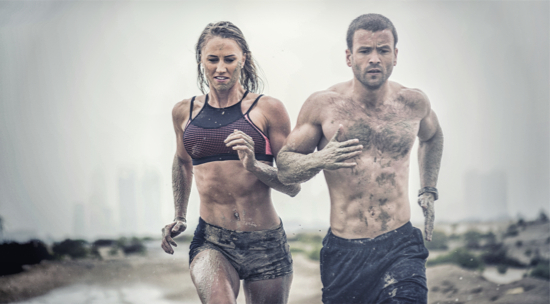 Get in Touch
639 – 5th Ave SW – Suite 130
Calgary, Alberta T2P 0M9
Open Hours
Mon – Fri — 9:00am – 5:00pm
Saturday — Closed
Sunday — Closed
Sports Medicine
Sports medicine, also known as sport and exercise medicine (SEM), is a branch of medicine that deals with physical fitness and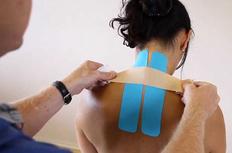 the treatment and prevention of injuries related to sports and exercise.
As such, sports medicine is an area of medical practice concerned with the treatment of injuries resulting from athletic activities. Action Sports Clinic should be your first call for diagnosis and treatment for sports-related medical services.
At Action Sports Clinic, our team works with the top specialists in Sports Medicine including Radiologists, Neurosurgeons & Orthopaedic Surgeons.
As experts in orthopaedic and sports injuries, we often collaborate and when necessary make referrals to these specialized services to provide advanced levels of triage and care as deemed necessary.
Under the umbrella of sports medicine practice at ASC, we can provide service or referrals for advanced injection therapeutics such as Platelet Rich Plasma (PRP), Prolotherapy, general pain management, and other health care practitioners in our region.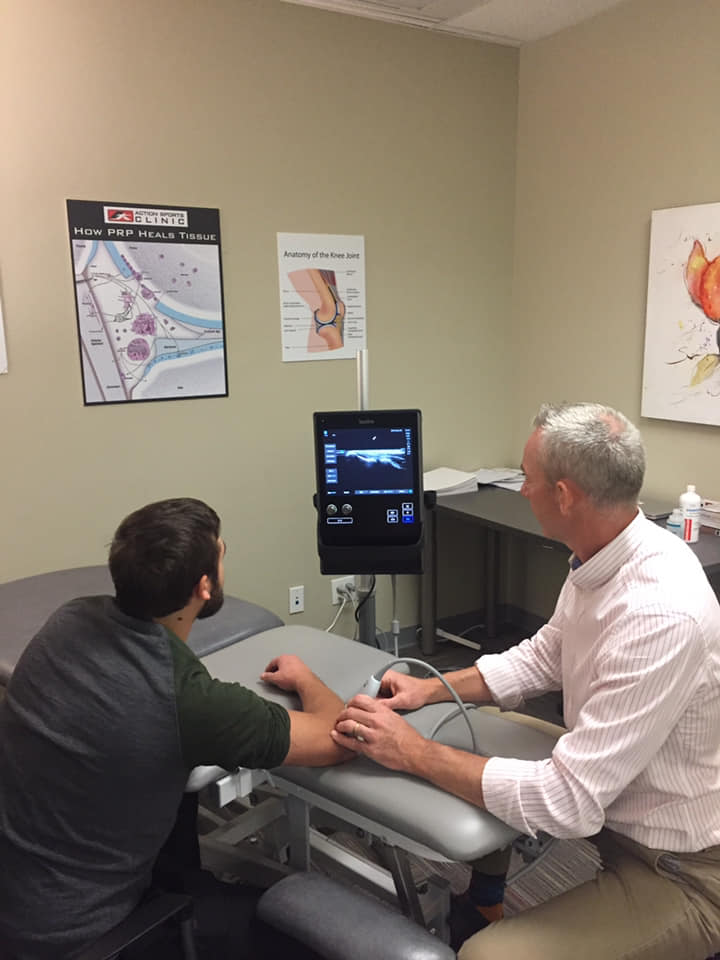 Our sports medicine team will get you back in the game.
Receive the highest level of care and rest assured the professional team at Action Sports Clinic will assess your injury and assemble a plan to get you back in the game quickly.
Treatment options vary based on your need and our team will collaborate and make referrals when necessary to top local experts in all related Sports Medicine disciplines.
Feel free to give us a call to ask about any of these specialty services offered by out sports medicine specialists at Action Sports Clinic. 
Action Sports Clinic has a multidisciplinary team of physiotherapy, chiropractic, and massage therapy professionals serving the active community of downtown Calgary.  As a team, we strive for excellence in evidence-based and personalized care for musculoskeletal injuries and conditions.  Combining the unique strengths of each professional discipline, this integral approach to care enables each patient to draw from the expertise of team members.  This eliminates the traditional barriers of communication between busy practitioners, thereby ensuring collaboration and effectiveness of treatment programs.
We are athletes ourselves…and we understand the needs of sports minded clients. We believe that participation in physical activity is an important part of health and vitality. The pursuit of dreams, setting goals, and the drive for personal achievement are all values we believe in and aspire.
Your Sports Medicine Center For Excellence
"I attend Action Sports Clinic to see my physiotherapist - Darra. Darra is very knowledgeable, attentive, and truly knows his sports medicine. I would highly recommend Darra to anyone who has a sports injury or is in need of physiotherapy.The front desk staff are very friendly and helpful, and are able to answer all of my questions."
"Initial Assessment went well. Office was busy but staff were attentive and on the ball. Dr. Rennick was gentle and adjusted my back well. I will be back for another appointment."
"Knowledgeable, friendly and intuitive staff. Allison is the best physio I've worked with and Dr Sean is a natural healer."
Frequently Asked Questions
What Brands does Action Sports Clinic Carry?
We carry brands from the worlds top manufacturers including Donjoy, Össur, CTi, Bauerfeind, Thuasne and more.
Do I need an appointment?
Yes! We take pride in personal service and being very accomodating. Please click any of our Appointment Buttons and submit your information, we will be in touch to confirm your date and time.
What are the office hours?
We are open Monday – Friday from 7:00 am until 5:00 pm.
What services do you offer?
We specialize in the practice of Sports Medicine and provide services related to Sports Therapy, Chiropractic Care, Physical Therapy, Massage, as well as off the shelf and custom Bracing & Orthotics. To learn more please visit our "Services" section of the website.
Do I need a referral from my physician?
No, a referral is not required to schedule an appointment.
Do you provide custom brace solutions?
Yes, Dr. Rennick is qualified by the world's top orthoepedic brands to develop custom bracing solutions for many conditions.
Get in Touch
Open Hours
Monday
          9
:00 am - 5:00 pm
Tuesday
         9
:00 am - 5:00 pm
Wednesday
   9
:00 am - 5:00 pm
Thursday
       9
:00 am - 5:00 pm
Friday
             9
:00 am - 5:00 pm